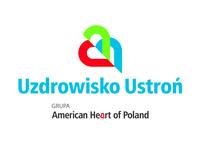 The Owner of WILGA *** Hotel is Przedsiębiorstwo Uzdrowiskowe "USTROŃ" S.A.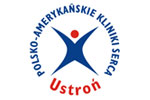 WILGA Hotel, thanks to its location, is simply predestined to become a staying and therapeutic base for patients undergoing treatments in Polish-American Heart Clinics. Comfort combined with a discreet and professional service, a cardiological diet prepared especially for them, a unique microclimate of the mountains, possibility of walking and breathing in clean and fresh mountain air, finally a direct neighbourhood of the Polish-American Heart Clinics Cardio – Angiological Department in Ustroń in case of medical emergency, are our unquestionable advantages.
Prophylactic Medicine – PROPHYLACTIC BIOLOGICAL BALANCE
Taking care of our patient's health, Przedsiębiorstwo Uzdrowiskowe "Ustroń" S.A. has begun cooperation with MediPrevent French Association of Physicians for Preventive Medicine and offer the possibility to take advantage of modern prophylactic methods.
We share the opinion that proper implementation and a preventive approach allows the patient to stay in good health, avoid relapse, improve quality and comfort of living while being ill, and emphasise high profitability of these activities as far as health economics is concerned.
One of the most important practical "tools" used by doctors specialising in prophylactic medicine is an ultra-modern laboratory test which can identify lack or excess of certain biological elements in the body, including fatty acids, oligoelements or vitamins. The test serves as a basis to develop the patient's individual biological profile called Prophylactic Biological Balance.
Prophylactic biological balance allows to assess the state of homeostasis, understood as the balance of the body, by assessing health status and the level of the body's ability to adapt to environmental change. Biological Balances are used in prophylactic aims and can be applicable regardless of health status or stadium of the illness.
Prophylactic biological balances with recommendations are directed to:
• healthy people,
• people who are genetically at risk for the disease,
• people with a disease – to improve their comfort, quality of life and prevent relapse

For Hotel Wilga guests we offer 20% discount on treatments provided by the Institute of Natural Medicine in Ustroń.
We invite you to take advantage of the offer and the treatments of Przedsiębiorstwo Uzdrowiskowe Ustroń S.A.