The Krakow based Ortopedicum hospital is a state of the art orthopedic and rehabilitation facility which has been on the market since 2009. The facility offers patients a full range of orthopedic and musculoskeletal traumatology based services. The facility has its own surgical ward with two treatment rooms with laminar air flow, Orthopedic Ward, Orthopedic clinic with on-site X-ray and ultrasound lab, the facility also has an on-site Rehabilitation Treatment ward with a Daily Rehabilitation Ward.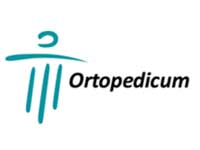 The hospital Ward includes one and two person air-conditioned treatment rooms (33 beds), equipped with a washroom, refrigerator, satellite television and internet access. They are adapted to meet the needs of patients with disabilities.
The facility offers a selection of over 100 different treatments in the field of orthopedic and traumatology. Our main specialty area at Ortopedicum is total hip and knee joint replacement. We perform surgical arthroscopy treatments, sports medicine treatments and ACL reconstruction (Anterior cruciate ligament reconstruction), we also offer foot, hand and back surgery.
We work alongside with orthopedic specialists – who perform highly specialized hip and knee revision treatments and also perform surgical limb reconstruction with the use of microsurgical techniques in the treatment of muscular- skeletal injuries and orthopedic oncology.