Packages and Offers
For our guests we have a number of activities and special packages. During your stay you will be assistants to answer the questions and be escorted to dispel doubts about the treatments. Thanks to the cooperation with numerous partners, we offer our patients free tours. It is worthwhile to visit Bobrowniki. This is the area that offers many attractions. In this beautiful park Muzakowski in Łęknica or open-air museum in Ochla.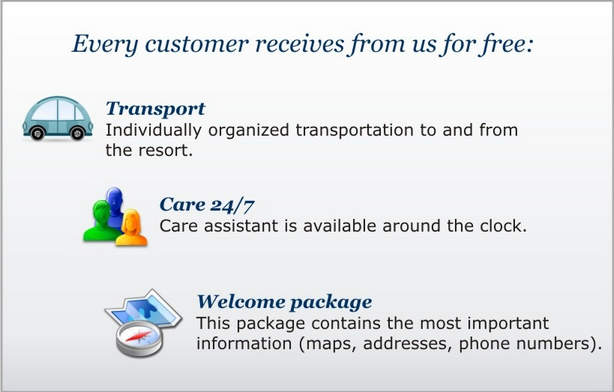 All services (excursions, medical care, rehabilitation and meals) are included in the price.


The rooms at the Villa Medi Tour Uroczysko
For our guests we offer double and triple rooms, has access to free Wi-Fi with TV and Internet. All rooms are equipped with private bathroom with hairdryer. In the package we also offer full board. In addition, it is possible to use consultation with a nutritionist and diet choice for diabetics; low fat, gluten free, liver, vegetarian or reducing body fat.
For the convenience of customers - Facilities
In our Uroczysku you will find peace and relaxation, combined with a variety of rehabilitation. Enable the organization of parties such as weddings, communions, kinderbale, conferences and industries. Depending on the number of guests there is a "business" (30 persons), dining room (about 40 people) and a gazebo grill (about 60 people). During the event, the whole room, terrace and gazebo, and open spaces are available for guests.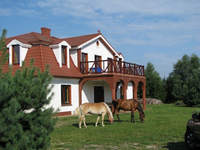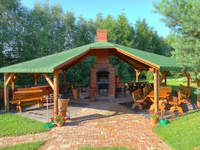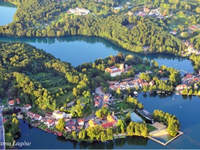 Take advantage of the many attractions in the form of a joint meeting on BBQ and bonfire, horseback riding, hiking, and fishing on the river teeming with fish Or. The price of the stay, we offer Topics Travel Lubusz sights, such as. Lagow Castle, a tower in Kożuchów or Palm House in Zielona Gora.
For our guests we offer free parking and free Wi-Fi internet access is available throughout the resort. Is monitored (safety) and for persons with reduced traffic (flat terrain with polbruku path) adjusted.
Certificates, prizes and awards
In our offer Uroczysku Rest and medical treatment at the highest level, in line with European standards. We put you in the hands of well-trained medical staff whose experience confirms attended by numerous certificates and training.
Attractions in the surroundings
Stay in Bobrownikach can be a great chance to find the beauty and picturesque corners of the province. Worth a visit: